Dr. David J. France
Lecturer in Organic Chemistry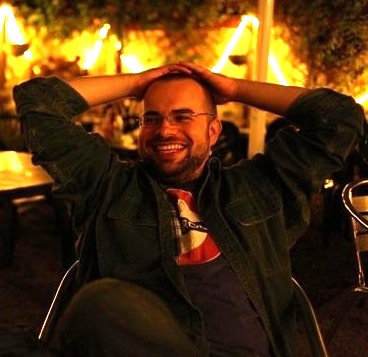 David was raised in the U.S. state of Ohio, and received his undergraduate degree in 2002 from The Ohio State University. While at Ohio State, David developed an interest in organic chemistry (mainly because it seemed to involve less math than other fields) and conducted undergraduate research under the guidance of Prof. Leo Paquette. Upon graduation, David headed west to Southern California, where he carried out his graduate research with Prof. Larry Overman at the University of California, Irvine. After completing his PhD in 2008, David moved to a rather older institution, the University of Cambridge, where he undertook a post-doctoral stay with Prof. Steve Ley. In 2010, David began his independent career at the University of Glasgow, where his research focusses on developing new ways to make bioactive molecules.
Jo Hewitt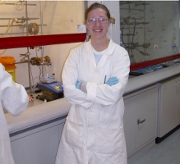 Jo graduated from Strathclyde University in 2007 with an MSci degree in Chemistry. She subsequently absconded the country to work as a medicinal chemist at Argenta Discovery, a contract research business focused on drug discovery, where she worked primarily on the construction and elaboration of nitrogen-containing aromatic heterocycles. Joanne joined the France group in 2010 and is working towards developing a novel heterocyclisation reaction. She enjoys socialising and music and is a bit of an exercise nut of the swim/bike/run variety.
Lewis Williams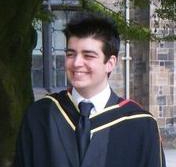 After growing up on the mean streets of Dunfermline, Lewis moved to Glasgow in 2006 to undertake a chemistry degree at the University of Glasgow. In 2009 he undertook a placement with Cadbury in Reading, where he was neither a chocolate maker nor taster. 2010 signalled a triumphant return to Glasgow University, where he undertook a Masters project with Dr Joëlle Prunet. Lewis graduated with an MSci in Chemistry with Medicinal Chemistry in June 2011, whereupon he joined the France group, and began work on a new synthetic methodology for asymmetric alkene halogenation. In his spare time, Lewis is a low quality footballer, a mediocre guitarist, and an enthusiastic 80's music fan.
Craig Smith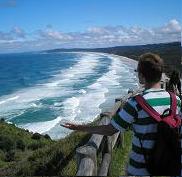 Craig was born and raised in Glasgow. In 2006 he started his undergraduate degree in Medicinal Chemistry at the University of Glasgow. After completion of his undergraduate degree he took a year out and travelled Australia and South East Asia. Upon his return to the UK he completed his Masters at the University of Southampton, whereby he was able to partake in a 3 month research placement in France. In 2012, Craig joined the France group where he is currently working in the field of palladium catalysis.
David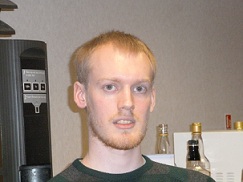 David was born and raised in the south-side of Glasgow. In 2008 David started his undergraduate degree at the University of Glasgow, originally intending to be a mathematician. Fortunately, saw the light of Organic Chemistry, and carried out his Masters project with Dr Joëlle Prunet in 2012, before graduating with an MSci in Chemistry and Mathematics in June 2013. David chose to pursue a career in Chemistry, deciding to leave the numbers behind and joining the France group. In his spare time, David plays the violin in an orchestra, and enjoys socialising with friends.
Stuart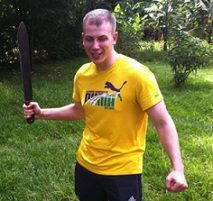 Born and raised in Northern Ireland, Stuart is a master marksman and keen aficionado of polyester loungewear. He began his chemistry career in 2009 at the University of Glasgow; and carried out an industrial placement with BASF in Germany in 2012-2013. During this placement, Stuart expanded both his knowledge of Organic Chemistry, and passion for living in countries where he couldn't speak the language. This inspired him to go on a 3 month safari, during which he almost lost his big toe to an errant machete swing moments after this photo was taken. Stuart is currently carrying out his Masters project with the France group, investigating a new hydrohalogenation of alkenes.