Location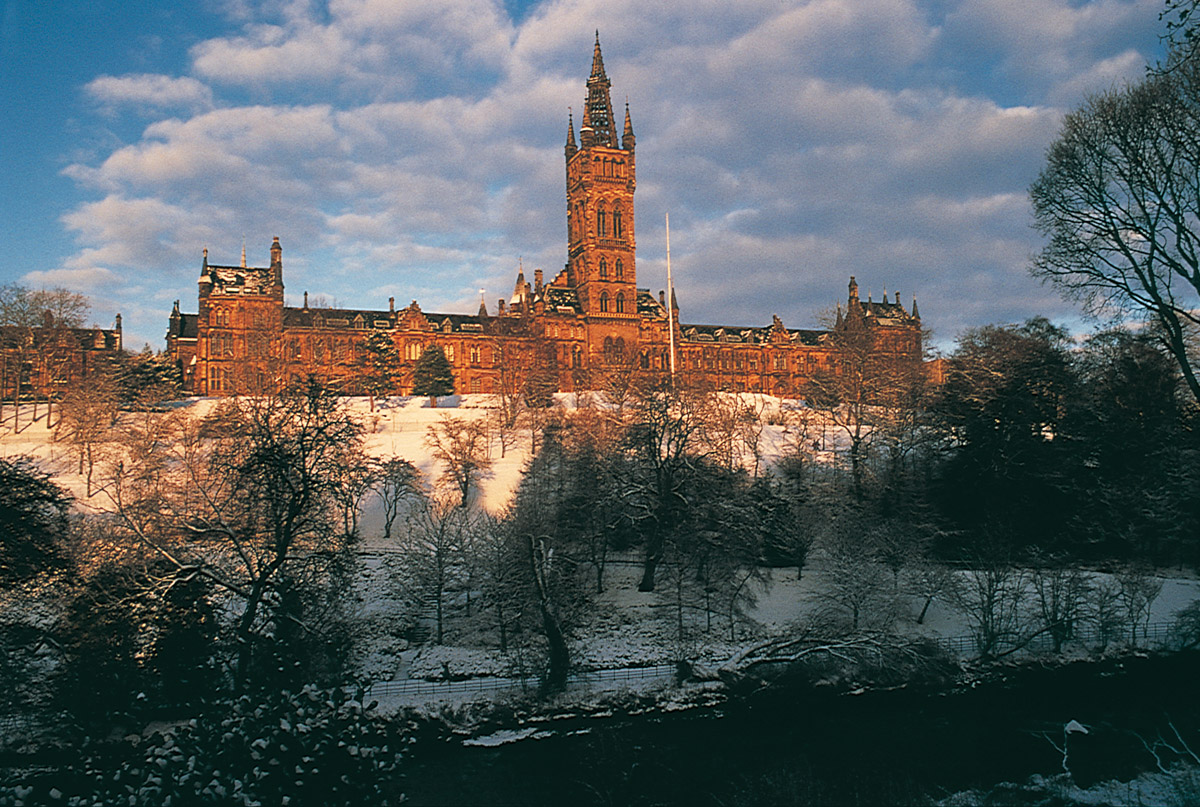 The University of Glasgow
The University of Glasgow is the fourth oldest university in the English-speaking world. It dates from 1451 when King James II of Scotland persuaded Pope Nicholas V to grant a lead seal, or bull, authorising Bishop William Turnbull of Glasgow to set up a university.

For its first nine years, the fledgling university was based at Glasgow Cathedral. In 1460, the University moved to High Street, where, over the next 400 years, it continued to expand both in its scope and size. It was a centre of the both the industrial revolution and the Scottish Enlightenment.
As it grew however, the University was restricted by the encroaching overcrowding and squalor of the city and the expanding factories and railways, fruits of the industrial expansion it had helped to shape. As a result, in 1870, it moved to its current familiar west end location at Gilmorehill, then a greenfield site enclosed by a large loop of the River Kelvin.

As part of the move, Pearce Lodge and the Lion and Unicorn Staircase were moved stone by stone from the old site to the new and both can still be seen today. Meanwhile, the rest of the campus at Gilmorehill was centred on a neo-Gothic main building designed by Sir George Gilbert Scott; his son, John Oldrid Scott, added the spire. From that time on, the University has stood as a landmark across the city, with its distinctive profile silhouetted against the skyline.
The Symposium
The Symposium will take place in the Joseph Black (Chemistry) Building, Main Lecture Theatre, Room B4-19. The Joseph Black Building is number B4 on the campus map. Click on the street map below to see a scalable map.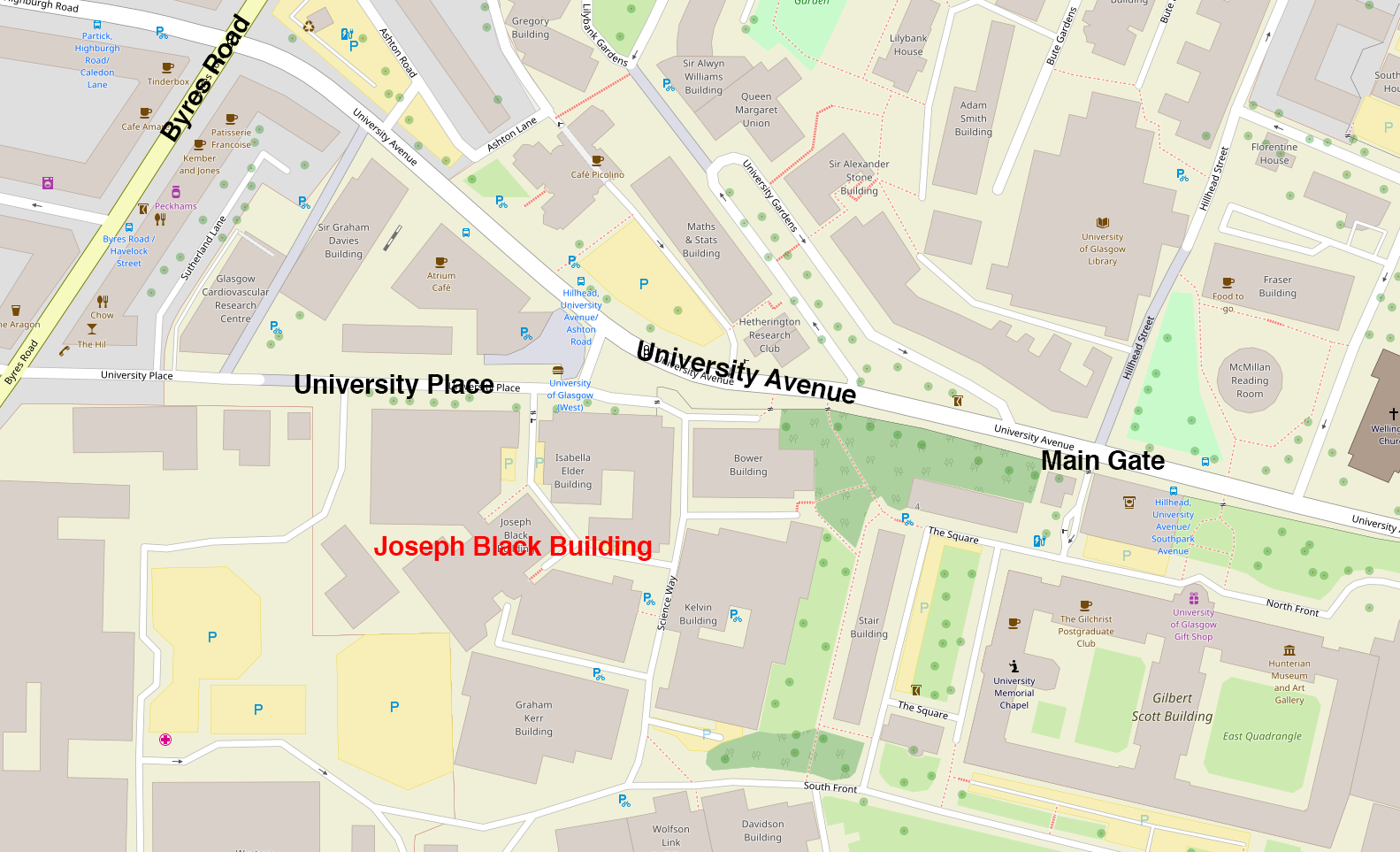 Getting to Glasgow
Glasgow can be reached by air, road, or rail. The Hillhead subway station (on Byres Road, straight north of the Joseph Black Building) is a 5 min walk away. If arriving by train, take the subway from Buchanan Street (for Queen Street railway station) or St. Enoch (for Central Station).
There is no on-campus parking available. Pay-and-display street parking is available along University Avenue, Byres Road, and in the streets west of Byres Road. A limited number of free parking spaces are available in Unversity Place.