Latest News from the Forgan Group
Older news stories can be found in the archive.

09/01/18 - Grant Success!
Dr Forgan has been awarded a Research Fellows Enhancement Award from the Royal Society, worth £100k, to examine chemisorption in metal-organic frameworks. The award will cover a PhD position from October 2018, which is advertised here. See our full grant portfolio here.



01/10/2017 - New Group Members
At the start of the academic year we welcome new PhD students Alexander Thom and Sophia Boyadjieva, as well as undergraduate researchers Connor Wells (MSci), Christopher Coyle (BSc) and Josin Jose (BSc), to the Forgan group.

27/04/2017 - Dr Ross Marshall
Congratulations to Ross Marshall, who becomes with first Forgan group PhD graduate! Dr Marshall will stay for a short postdoctoral stint before beginning a Professional Graduate Diploma in Education (PGDE) at the University of Strathclyde.




17/03/2017 - Welcomes and Farewells
Congratulations to final year undergrads Ciaran and Ali, who have successfully completed their projects. Ali will be staying with us for a PhD starting in October. We also welcome Emma Regincos, joining us on placement from Universitat de Barcelona to study magnetism in lanthanide MOFs.



13/10/2016 - Growing Again!
The start of the academic year has seen PDRA Pantelis Xydias, PhD students Panagiota Markopoulou and Dominic Bara, and undergraduates Ciaran Lennon and Alexander Thom join the group. Welcome to all!

17/09/2016 - Poster Prize for Isabel!
The group attended the 5th International Conference on Metal-Organic Frameworks & Open Framework Compounds in Long Beach, California, and Isabel Abanades won a poster prize for her work on surface-modified UiO-66 MOFs. Congratulations Isabel!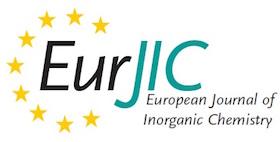 29/07/2016 - New EJIC Paper
Our invited review on Postsynthetic Modification of Zirconium MOFs has just been published in the European Journal of Inorganic Chemistry, in their cluster issue "Metal-Organic Frameworks – Heading Towards Application". See our full publication list here.

12/05/2016 - We Are Hiring!
We are currently recruiting a 3 year postdoc to work on our ERC funded research into drug delivery and surface modification of MOFs. Interested applicants should apply online through the University of Glasgow, with a deadline of June 10th. Informal enquiries can be addressed to Dr Forgan before 17th May.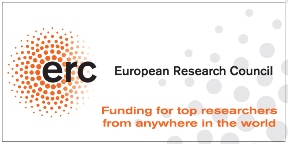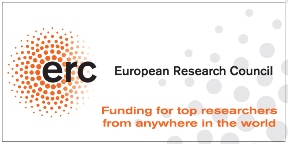 04/02/2016 - ERC Starting Grant Success
Dr Forgan has been awarded a highly prestigious ERC Starting Grant, worth €1.5M, to run from 2016-2021. The funding will allow the development of new methods to modify the outer surfaces of MOFs, with applications in drug delivery and imaging. See our full grant portfolio here.