09. "Transport of Metal Salts by Zwitterionic Ligands; Simple but Highly Efficient Salicylaldoxime Extractants"
R. S. Forgan, J. E. Davidson, S. G. Galbraith, D. K. Henderson, S. Parsons, P. A. Tasker and F. J. White
Chem. Commun. 2008, 4049–4051.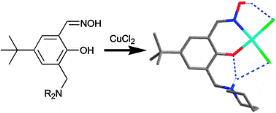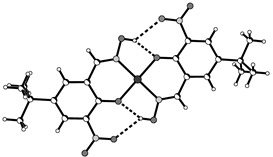 08. "Copper Extractant Strength: The Effects of 3-Substitution on Hydroxyoxime Extractant Strength"
R. S. Forgan, D. K. Henderson, F. E. McAllister, S. Parsons, P. A. Tasker, F. J. White, J. Campbell and R. M. Swart
Can. Metall. Quart. 2008, 47, 293–300.

07. "The Effect of Pressure and Substituents on the Size of Pseudo-Macrocyclic Cavities in Salicylaldoxime Ligands"
P. A. Wood, R. S. Forgan, A. R. Lennie, S. Parsons, E. Pidcock, P. A. Tasker and J. E. Warren
CrystEngComm 2008, 239–251.