*56. "Tuning the Endocytosis Mechanism of Zr-Based MOFs Through Linker Functionalization"
C. Orellana-Tavra, S. Haddad, R. J. Marshall, I. Abánades Lázaro, G. Boix, I. Imaz, D. Maspoch, R. S. Forgan* and D. Fairen-Jimenez
ACS Appl. Mater. Interfaces 2017, 9, 35516–35525.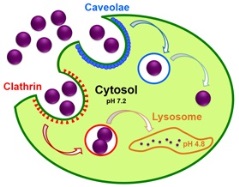 *55. "Image-Guided Therapy Using Maghemite-MOF Nanovectors"
I. Abánades Lázaro and R. S. Forgan*
Chem 2017, 3, 200–202.
Preview Article

*54. "Synthetic Considerations in the Self-Assembly of Coordination Polymers of Pyridine-Functionalised Hybrid Mn-Anderson Polyoxometalates"
F. -J. Yazigi, C. Wilson, D. Long and R. S. Forgan*
Cryst. Growth Des. 2017, 17, 4739–4748.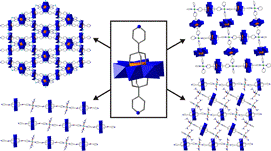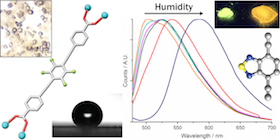 *53. "Functional Versatility of a Series of Zr Metal-Organic Frameworks Probed by Solid-State Photoluminescence Spectroscopy"
R. J. Marshall, Y. Kalinovskyy, S. L. Griffin, C. Wilson, B. A. Blight and R. S. Forgan*
J. Am. Chem. Soc. 2017, 139, 6253–6260.
Cited over 50 times.

*52. "Selective Surface PEGylation of UiO-66 Nanoparticles for Enhanced Stability, Cell Uptake and pH Responsive Drug Delivery"
I. Abánades Lázaro, S. Haddad, S. Sacca, C. Orellana-Tavra, D. Fairen-Jimenez and R. S. Forgan*
Chem 2017, 2, 561–578.
Cited over 200 times.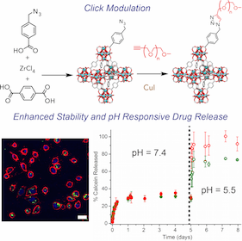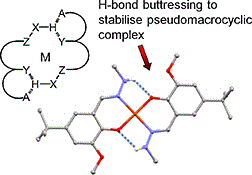 51. "Salicylaldehyde Hydrazones: Buttressing of Outer-Sphere Hydrogen-Bonding and Copper Extraction Properties"
B. D. Roach, T. Lin, H. Bauer, R. S. Forgan, S. Parsons, D. M. Rogers, F. J. White and P. A. Tasker
Aust. J. Chem. 2017, 70, 556–565.
Invited article for special edition celebrating Len Lindoy's 80th birthday.